Classes
What Should I Wear?
Something comfortable! Loose pants, t-shirt, dance pants, leggings, shorts, fitted tank top, singlet, leotard- whatever takes your fancy! Please do not wear jeans or long skirts as your teacher needs to be able to see your movement to ensure correct technique.
Footwear: Generally bare feet is fine, although some students like to wear ballet flats, jazz shoes, jiffies or socks to cover the feet. Sneakers are not appropriate as they will limit dance movement.
Hips: Some students like to wear a hip scarf (scarf with coins attatched) around their hips to class. This is completely optional and up to the individual but they are available to purchase from class if they take your fancy.
Bring: A bottle of water and a towel.
Final Note: Please be on time to class as it gives you the opportunity to warm up which is essential in your safe dance practice.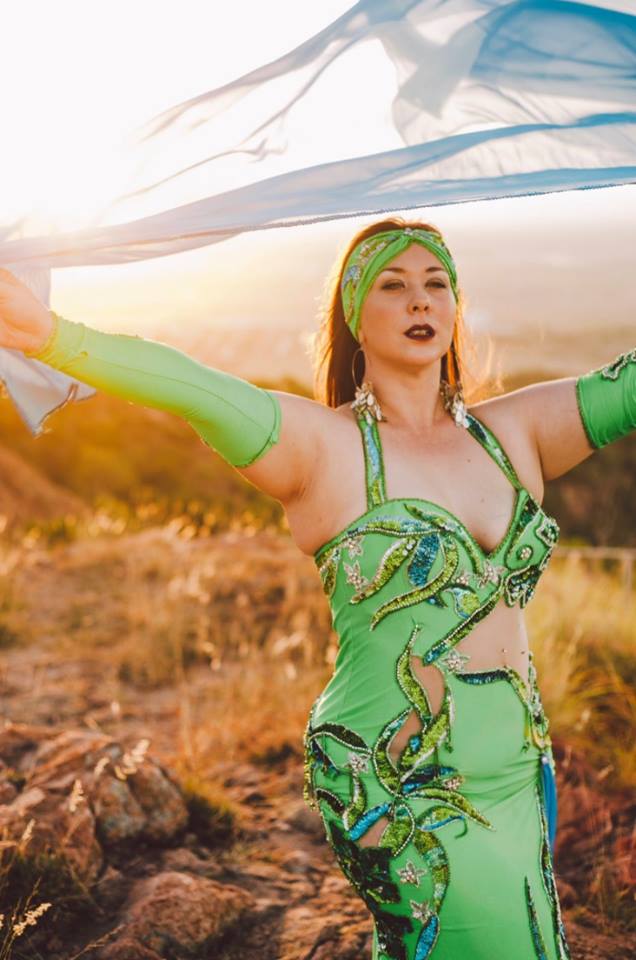 Are you looking for a new challenge? A new direction to explore Dance, sense of self, new friendships, better body awareness? To build strength in body, mind, spirit and to have a whole heap of fun!!
Why not try Belly Dance!! This dance with roots as ancient as the Pyramids has so many wonderful secrets to share with the initiate. What's on the other end of your comfort zone?? A wonderful world of dance and friendship just waiting to be explored!!
Courses running right throughout the year. Contact Cara for more information. Ph: 0409700037 or email bellydancetownsville@gmail.com.
Tribal Fusion Belly Dance with Jordan
Please contact Jordan on 0439384580 or see flyer for further contact details.
'What is Tribal Fusion Belly Dance?' - Tribal Fusion Belly Dance is a western form of Belly Dance. It was created by fusing American Tribal Style and American Cabaret Style Belly Dance. It also incorporates elements of Hip Hop, Popping and movement stylisations from Flamenco, Kathak, Odissi and other world classical dance styles.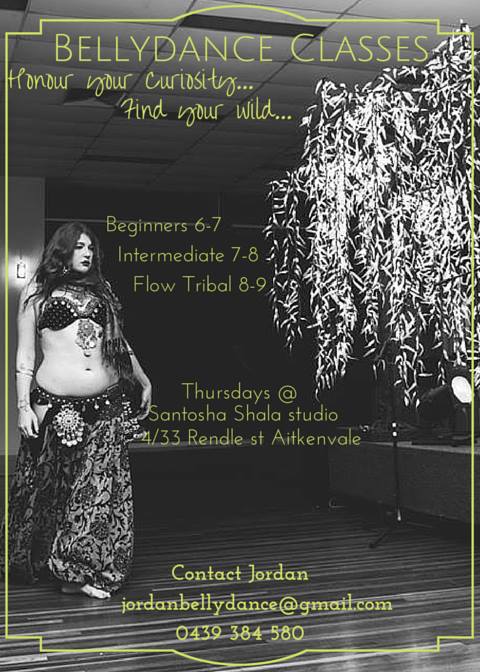 Gypsy Caravan Tribal Belly Dance (R) with Wendy
Please contact Wendy on 0403310283 or see flyer for further contact details.
'What is Gypsy Caravan Tribal Belly Dance?' Founded by Paulette Rees Denis and her Gypsy Caravan Tribal Belly Dance(R) format this style is based on improvisation, taking inspiration from ethnic, folkloric and contemporary dance. The original steps foster connection, joy and a celebration of the sacred feminine.